Resources
It can be tricky finding resources for volunteering or working with your pet. While each episode of Therapy Dog Talk has links to the resources we mention that week, I've also put together this page to help you locate the tools, education and solutions that I find helpful.
Boost your skills as a Therapy Dog team
Sharpen your team skills and bond with your dog by learning how to:
Cultivate calmness in yourself and your dog
Boost your team's confidence through game-based training
Understand and foster resilience in therapy work
Manage your own mental health to improve your dog's performance
I've packed all of this into an engaging 10-week online course.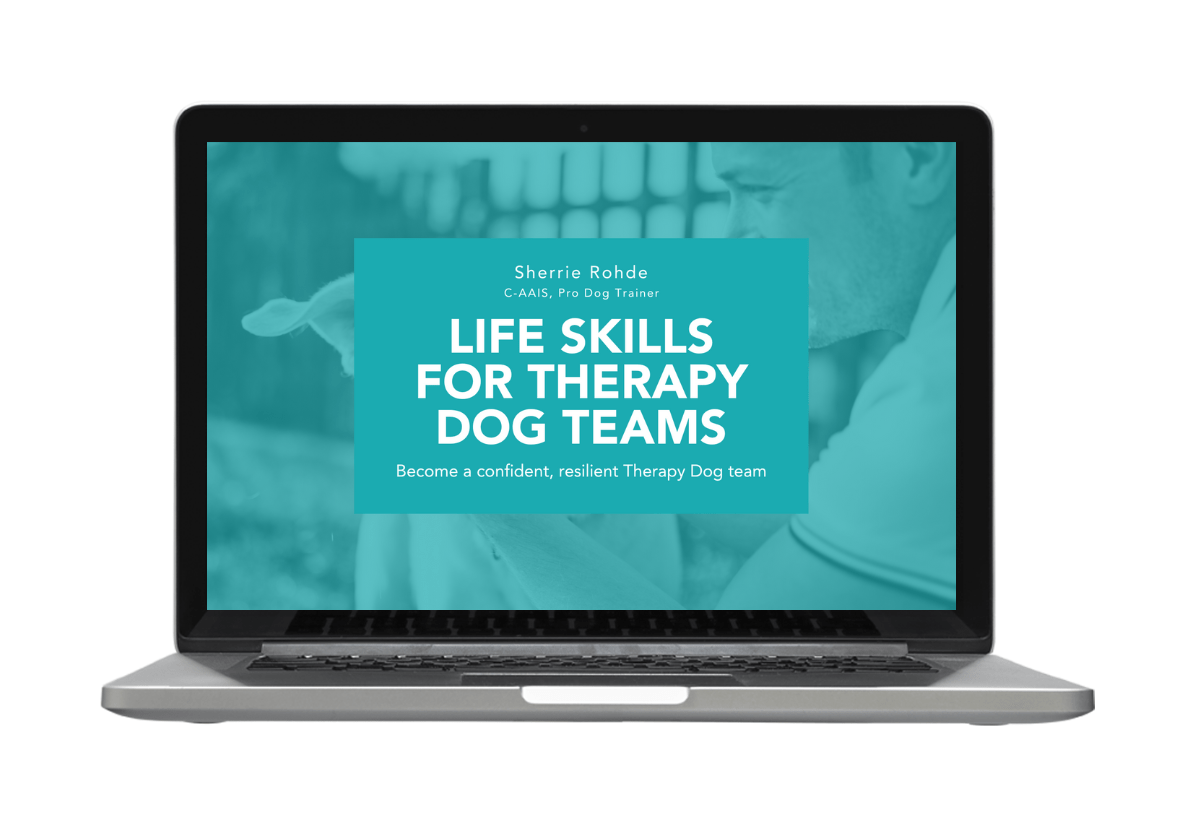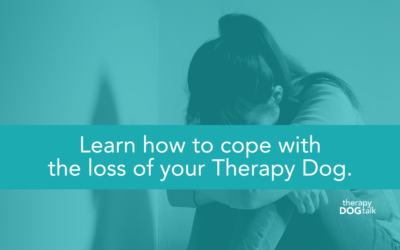 Explore how to navigate through the grief of losing a Therapy Dog and learn strategies to assist your clients while fostering self-care and remembrance.
The Therapy Dog Talk Podcast
Weekly conversations with Therapy Dog teams and researchers:
Products we use and enjoy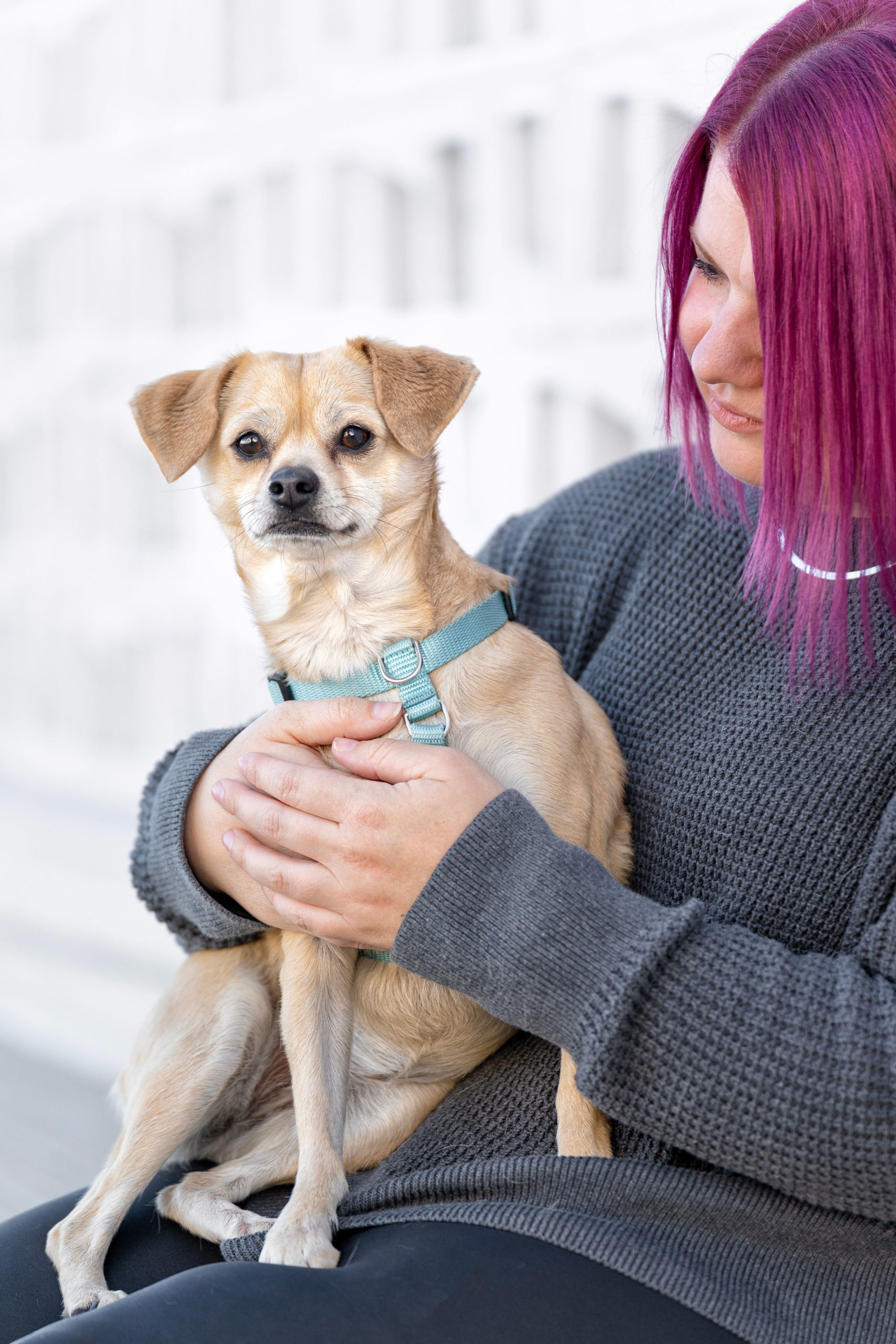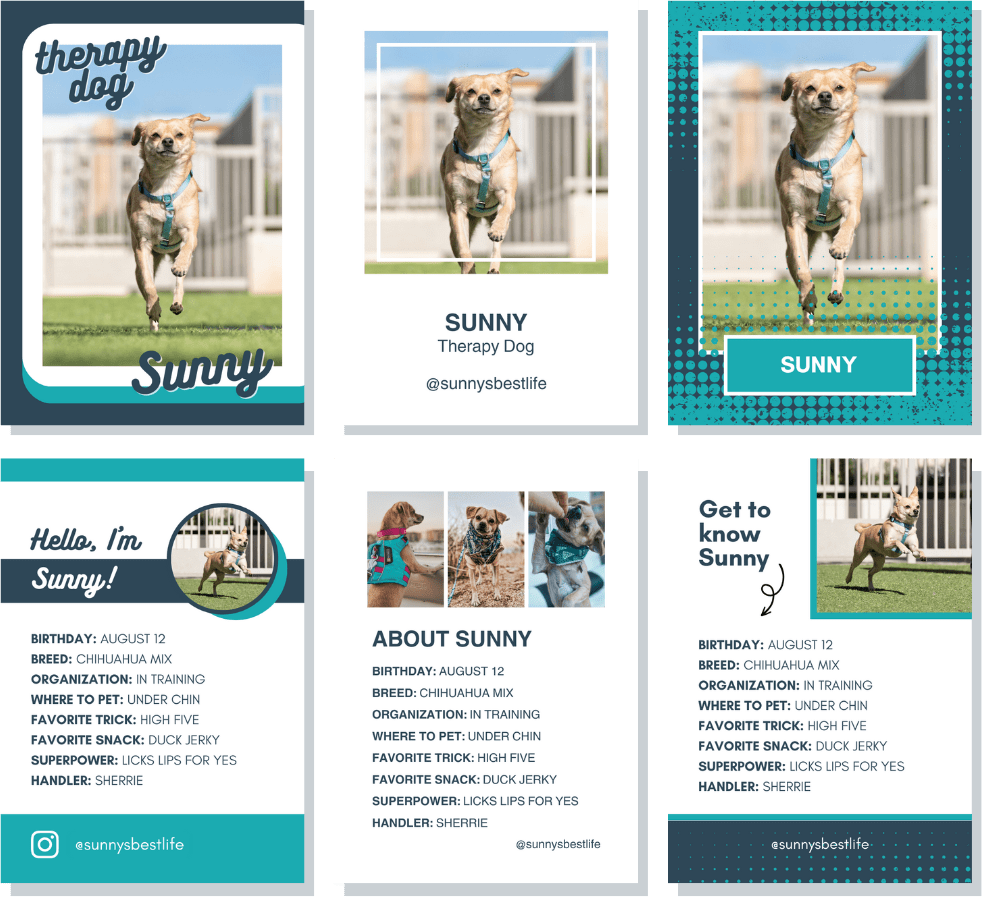 Canva template for Therapy Dog trading cards
If you've been wanting to order trading cards as giveaways when on Therapy Dog visits you can customize this free template and print through a vendor of your choice.
Being an Informed Therapy Dog Handler
Therapy Dog Talk guest Dr. Colleen Dell, along with the PAWSitive Support project team in the Office of One Health and Wellness at the University of Saskatchewan, designed this complimentary course for Therapy Dog handlers.
Over five modules, you will learn:
Participant Diversity & Inclusion
Participant Mental Health
Handler Self-care & Peer Support
Therapy Dog Behaviour & Care
The course takes 8 hours to complete and a certificate is available upon completion.
Therapy Dog resources on Instagram
Click on an image to read the full resource carousel on @therapydogtalk:
Books for Therapy Dog handlers
Disclosure: I may earn commission for purchases made through some links on this page. Always prioritize the dog in front of you and consult with your vet and other professionals before making any changes to supplements, diet, training, exercise, etc.