When Therapy Dog Talk started as an Instagram Live series in September of 2021, I had no plans of creating a podcast and no vision for how long it would last of where it would go. Y'all have blown me away.
At nearly 9,000 all-time downloads, we haven't topped any charts but we have met phenomenal teams all over the world and the messages I receive about how our conversations are helping others keep me fueled. I love to see the connections that our guests make with each other and with those who are tuning in and I look forward to continuing to learn more about how Therapy Dog teams are making an impact wherever they go.
So, if you haven't already, join us in the Therapy Dog Talk community, check out the following list of the top five most downloaded episodes in 2022 and vote for the episode you enjoyed the most in 2021 and 2022.
1. Michelle and Buffy (525 downloads)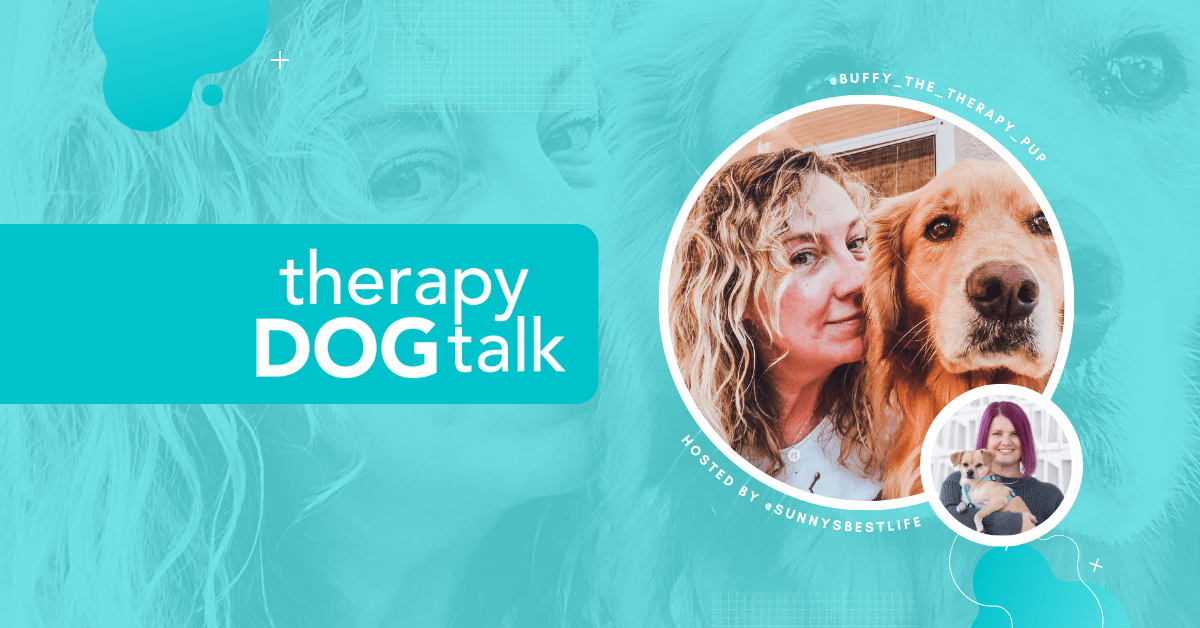 In Episode 20, I spoke with Michelle and her nine-year-old Golden Retriever Buffy—(yes, she was named after the vampire slayer!)—who have volunteered as a Children's hospital Therapy Dog team in Los Angeles, California, since 2014. We discussed why she thought Buffy would enjoy being a Therapy Dog, how your dog's temperament impacts where you volunteer, and what it was like to become a Pet Partners evaluator.
Give Michelle and Buffy a follow at @buffy_the_therapy_pup and check out the episode from February 7, 2022.
2. Lena and Birdie (406 downloads)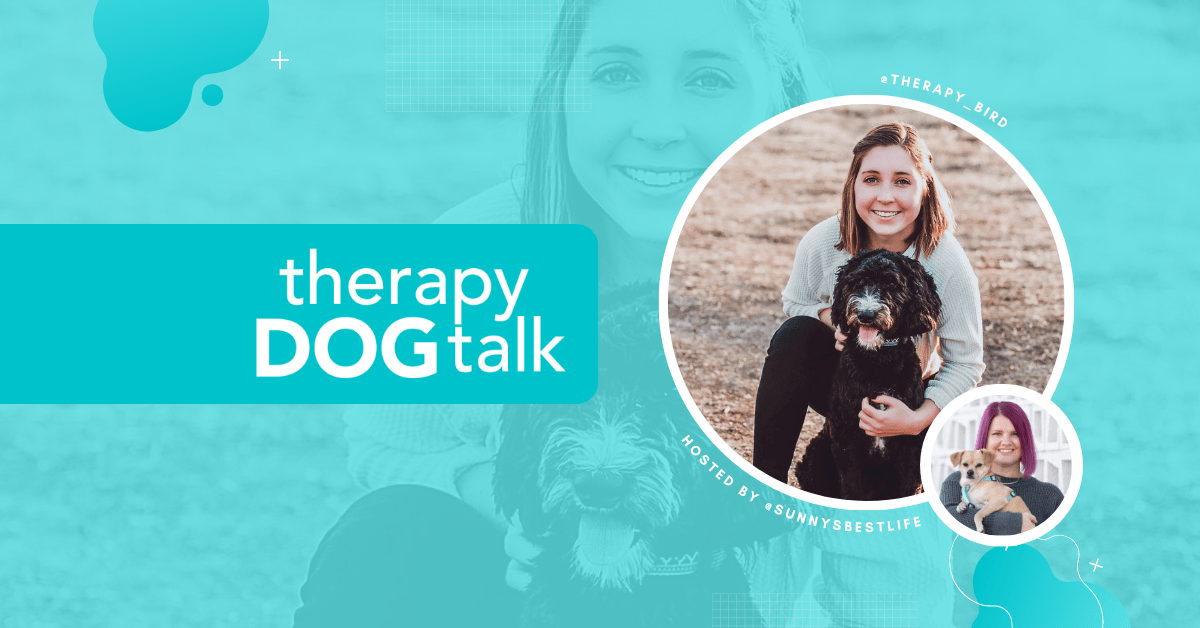 In Episode 48, I spoke with Lena, Associate Director on the board at First Responder Therapy Dogs, about her experiences volunteering with her Sheepadoodle Birdie at Northern California wildfire base camps, hospitals and schools through Alliance of Therapy Dogs and First Responder Therapy Dogs. We discussed how Lena found out about Therapy Dogs through her own experiences, what you can do to prepare your dog to volunteer in first responder environments, why helping first responders is personal for Lena and what gear they bring with to the fires.
Give Lena and Birdie a follow at @therapy_bird and check out the episode from September 16, 2022.
3. Hailey and Darrel (261 downloads)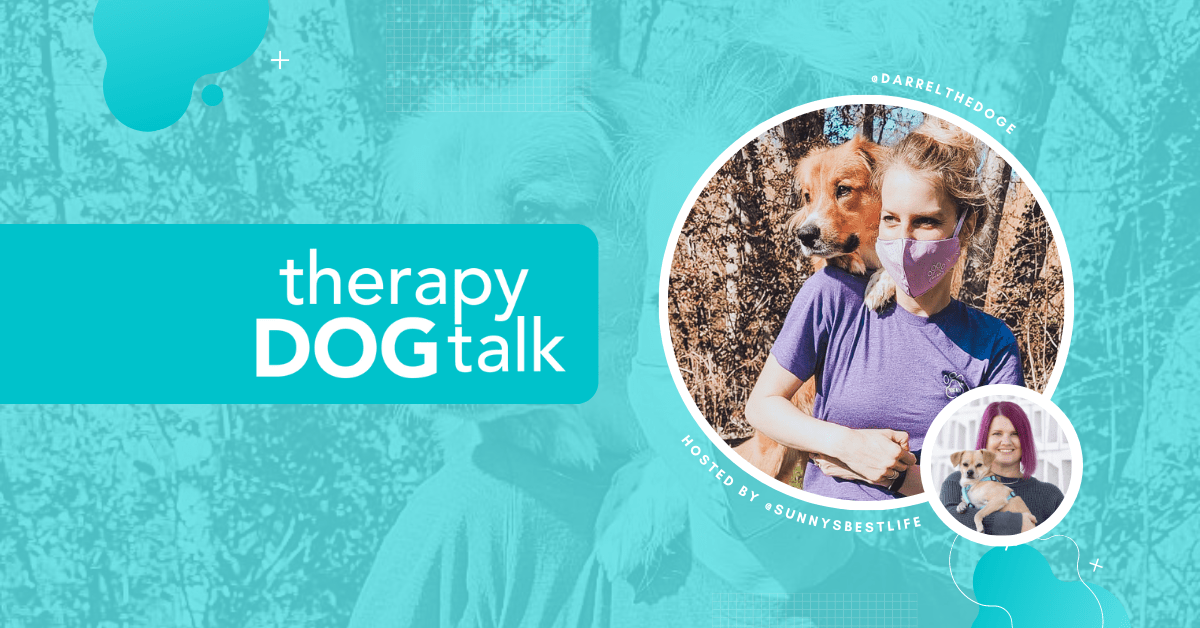 In Episode 21, I spoke with Hailey, a long-time Instagram friend who works in memory care and has seen firsthand how Therapy Dogs can benefit those living with dementia, about her plans for training her dog Darrel to be a Therapy Dog in the Seattle area. We discussed why Hailey decided to focus on trick training as a precursor to Therapy Dog training, how she tries to make each piece of their day intentional for their focus work and training goals and how the journey to Therapy Dog is often not as linear or flawless as we perceive it to be.
Give Hailey and Darrel a follow at @darrelthedoge and check out the episode from February 14, 2022.
4. Jeena and Juno (247 downloads)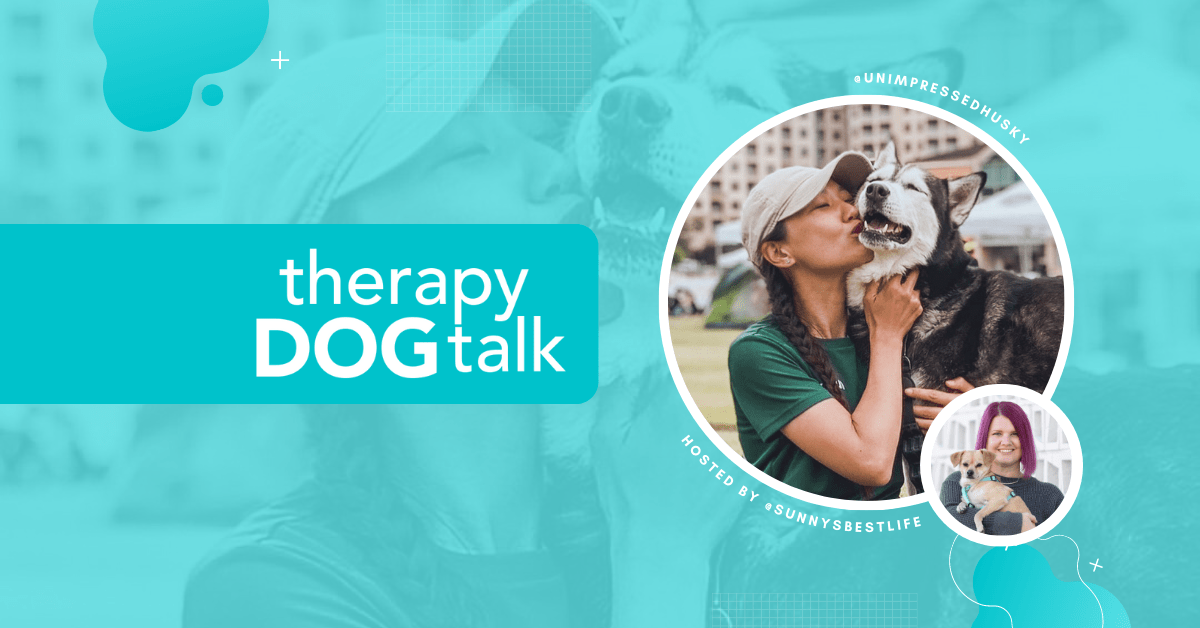 In Episode 22, I spoke with Jeena (aka "Clinger") about her journey to Therapy Dog with her dog Juno—the Unimpressed Husky as they moved from Korea to the United Kingdom and back to Korea. We discussed what it has been like to rehab Juno from not being able to bend her back legs to becoming an agility dog, what it was like to work through the Therapy Dog training criteria on their own for several months how their experience with Pets as Therapy in London has led them to collaborate with others in their area to pioneer Therapy Dog work in Korea.
Give Jeena and Juno a follow at @unimpressedhusky and check out the episode from February 21, 2022.
5. Adam and Sophie (227 downloads)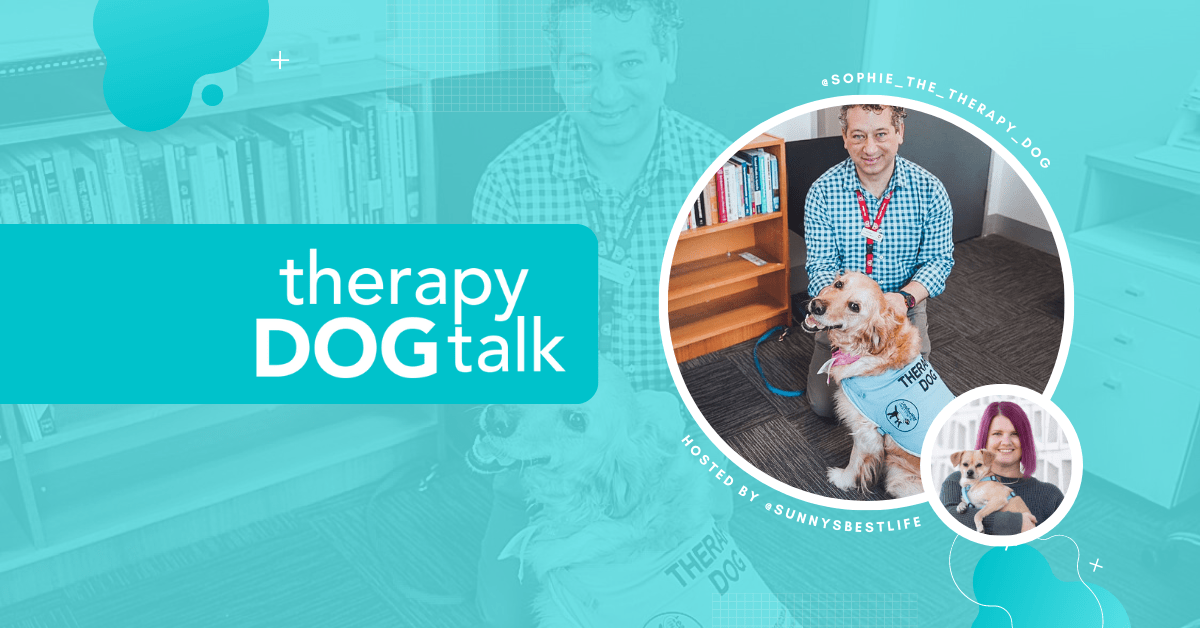 In Episode 49, I spoke with Adam, a Social Worker in Melbourne, Australia, about his experiences working and volunteering as an Australian Therapy Dog team with his Golden Retriever Sophie. We discussed why Adam thought Sophie would be a good fit for therapy work, what their training process was like to become a certified therapy dog team and how Adam has seen Sophie bring joy to those who they meet.
Give Adam and Sophie a follow at @sophie_the_therapy_dog and check out the episode from September 19, 2022.
Which episode did you enjoy the most?
With 64 episodes recorded, in 2021 and 2022 combined, chances are high that you have a favorite we didn't mention above. So let's hear it, which episode did you find the most helpful, inspirational or entertaining?
Thank you a thousand times over for your support and engagement. This community fuels me.
Rate, Review, and Follow the Podcast
Therapy Dog Talk is a podcast where I interview a different team each week via Instagram Live. If you've enjoyed any of our episodes please find us over at Apple, Google, or Spotify and give us a follow after you leave a review.
Do you know someone who would make a great guest? Be sure to reach out and let me know.